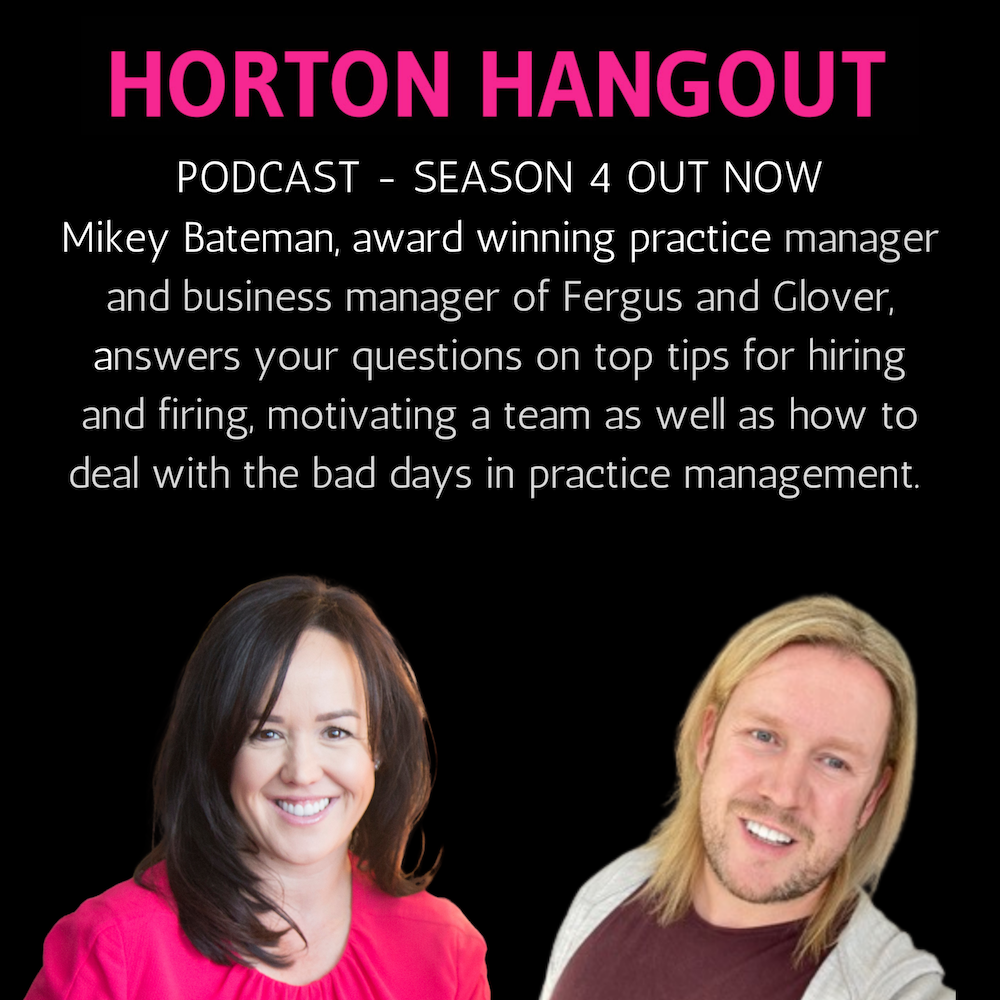 This month I have the pleasure of hanging out with Mikey Bateman.
Mikey is an award winning practice manager, and has been the business manager of Fergus and Glover for well over 15 years now.
Fergus and Glover have two sites in Scotland a good 150 miles apart and have won multiple awards over the years.
Mikey is an admin of the Facebook group The Dental Practice Managers Forum and he is a freelance consultant for Agile (formally Code / iComply)
In this podcast Mikey has answered questions that our listeners have sent in and he  answers them all beautifully by sharing his top tips for entering awards, developing your career as a practice manager, including gaining the knowledge to help you excel if you are a manager from outside of the profession.
In response to your questions and Instagram polls Mikey shares his top tips on hiring and firing, motivating a team as well as how to deal with the bad days in practice management.
Links to support you following our conversation:
Courses:
PDA in Practice Management: 
Health & safety course: