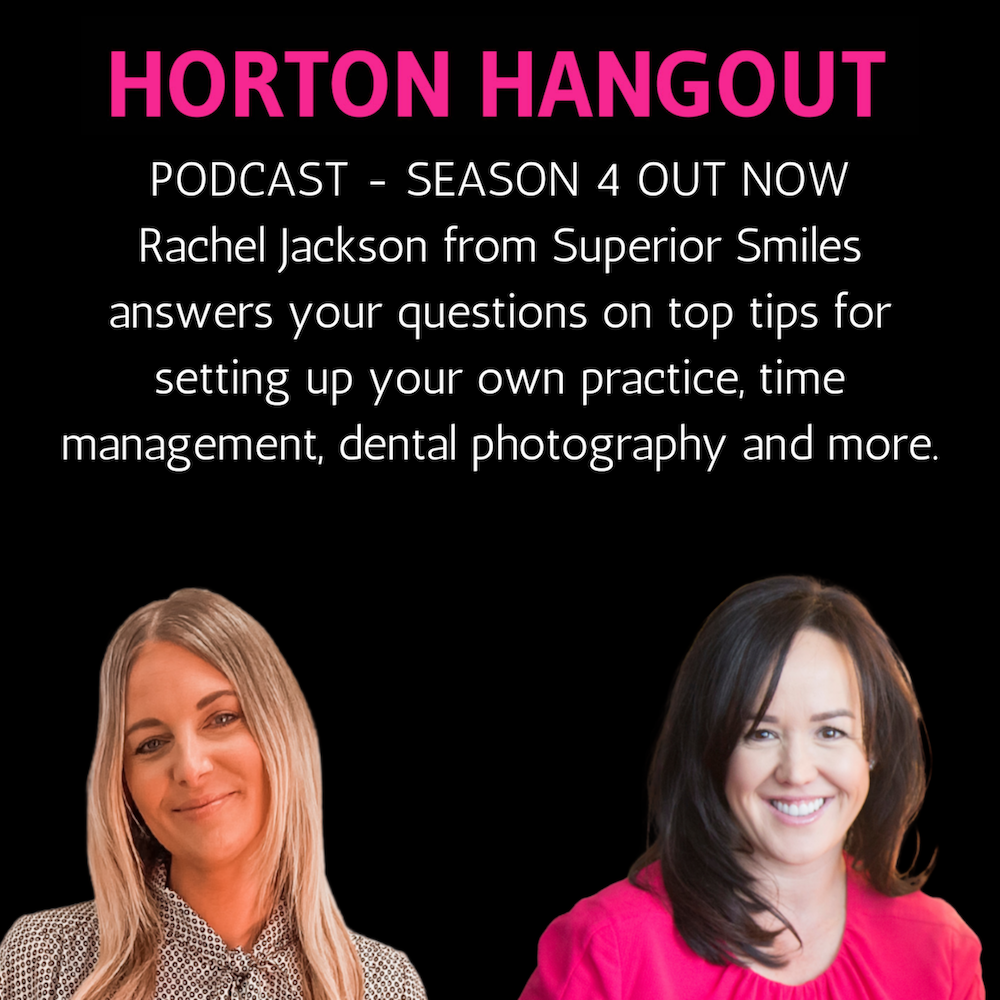 In this podcast Laura had the honour to hangout with Rachel Jackson.
Rachel is the founder of Superior Smiles in Knutsford, Cheshire. Her last 17 years have been a journey of discovery, learning, upskilling, and refining in the field of dentistry. She has over 12 years' experience as a practice manager and treatment coordinator and 3 years ago she accomplished her goal of opening a practice where the patient is at the centre of every thought process. Having worked alongside many highly skilled clinicians in high-end private practices has given her the insight, knowledge and experience to work with her team in delivering a professional, positive, and comfortable end-to-end experience for every patient. Rachel is extremely passionate about dentistry and feels privileged to work within a profession where she can make a true difference to people's lives.
Our listeners sent in some great questions around:
Top tips for setting up your own practice?
If you had to do it all again….would you still set up a squat practice?
Rachels instagram, posts and her creative ideas
Sacrifices over the last 3 years in business 
Top tips for finding a dentist to work alongside you as a non-dentist owner
Time management
Dental photography
Laura and Rachel also discussed how important it has been to have clinical knowledge (of advanced procedures such as smile makeovers and rehab) in Rachel's role as a TCO, and practice owner.
Laura's details:
https://www.facebook.com/hortonconsulting  
https://www.linkedin.com/in/laurahorton/  
https://www.instagram.com/laurahorton1 
Rachel's details:
https://www.instagram.com/superiorsmilesknutsford/ 
https://www.instagram.com/missrachelj/